Type of Band: Variety

Number of Musicians: 4, 5, or 6

Instruments: Female vocalist, saxophone, piano and drums

Music Styles Performed: Ballads, blues, jazz, Latin dance, Dixieland, big band swing

Performance Attire: Black tuxedo

Other Comments: This group is versatile, experienced, and eager to please – great for mature audiences, especially for dinner and dance clubs. If a fuller sound is desired, bass may be added to form a quintet; bass and trombone may be added to form a sextet.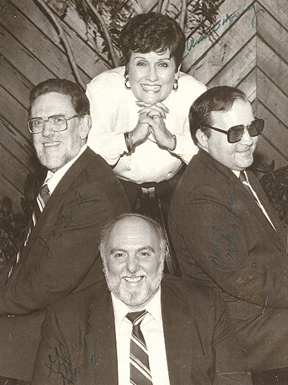 Information about each of the performers displayed and described, was obtained directly from each performer, and is therefore believed to be accurate.