Type of Band: Jazz

Number of Musicians: 3, 4

Instruments: Guitar, Bass, and Drums, (Saxophone or Keyboard for Quartet)

Music Styles Performed: Standards, Classic Jazz, and Contemporary Jazz

Performance Attire: Black Tuxedo/Black Bow Tie

Other Comments: This popular and entertaining jazz quartet plays a relaxing, easy style of light jazz that can be enjoyed by general audiences, but appreciated by the jazz aficionado as well. Great for mellow, entertaining "mood" music for receptions, cocktail parties, corporate functions and other gatherings, this talented group creates a unique mix of all types of jazz—from standards to contemporary.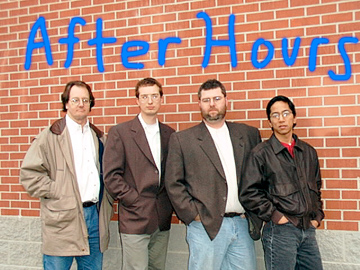 Information about each of the performers displayed and described, was obtained directly from each performer, and is therefore believed to be accurate.