Type of Band: OSU/Dixieland

Number of Musicians: 4

Instruments: Trumpet, trombone, tuba and drums

Music Styles Performed: OSU fight songs, Dixieland, sing-alongs

Performance Attire: Matching ensembles

Other Comments: The perfect rabble-rousers for your game day events! This upbeat band plays all your Favorite OSU Buckeyes songs, including Fight the Team, Buckeye Battle Cry, Script Ohio, Carmen Ohio and Hang On Sloopy. They also perform festive Dixieland jazz.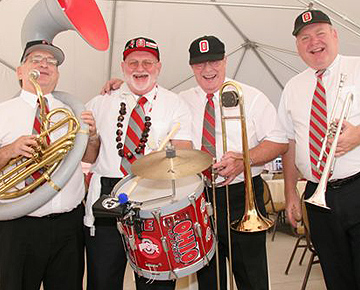 Information about each of the performers displayed and described, was obtained directly from each performer, and is therefore believed to be accurate.