Type of Band: Variety

Number of Musicians: 10

Instruments: Female lead vocals, sax, trumpet, guitars, keyboards, bass, drums, background vocals

Music Styles Performed: Rock and soul, to disco, jazz, country and everything in between

Performance Attire: Black tuxedo, formal dress

Other Comments: This exciting and fun party band features experienced performers with lots of enthusiasm for the wide variety of music they offer. With 10 performers on stage including multiple female vocalists up front, a horn section and high-energy rhythm section, The Cheesequake Band creates a sensation and gets everyone up on the dance floor. Lots of extra options are available, including lights, big screen live video, and a live DJ/emcee.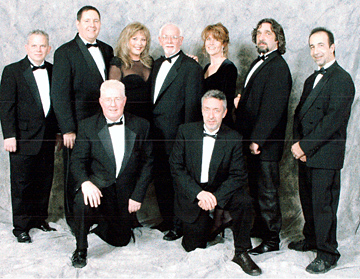 Information about each of the performers displayed and described, was obtained directly from each performer, and is therefore believed to be accurate.