Type of Band: Motown show band

Number of Musicians: 5

Instruments: Male vocals, saxophone, guitars, keyboard, bass, drums

Music Styles Performed: Motown, blues, soul

Performance Attire: Black tuxedo

Other Comments: Billed as "Cleveland's Hottest Show Band of the Power Motown Sound," Cruisin' is a high-energy party and dance band. The five musicians of the band are seasoned performers with decades of performing and recording experience. Members include a Grammy award winner, former touring side musicians with such greats as The O'Jays, and guest vocalist with The Temptations.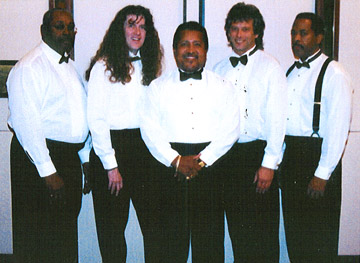 Information about each of the performers displayed and described, was obtained directly from each performer, and is therefore believed to be accurate.