Type of Band: Jazz

Number of Musicians: 3

Instruments: Piano (or keyboard), Bass, Drums

Music Styles Performed: Classic Jazz, Standards

Performance Attire: Tuxedo or other Event-appropriate

Other Comments: Pianist Ed Cottle leads this exceptional jazz combo, providing entertaining and mood-enhancing music that delights his listeners. With a degree in Music Theory & Composition from Ohio Wesleyan University, Ed Cottle is able to combine his depth of musical understanding with a compelling creativity and real flair for entertaining. The Ed Cottle Trio is great for background entertainment during cocktails or dinner, as well as favorite standard tunes for dancing.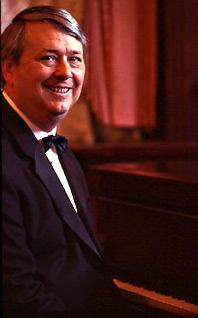 Information about each of the performers displayed and described, was obtained directly from each performer, and is therefore believed to be accurate.