Type of Band: Jazz

Number of Musicians: 2, 3, 4 or 5

Instruments: Piano, Bass, Drums, Sax, Female Vocalist

Music Styles Performed: Standards, Classic Jazz, Contemporary Jazz,
Easy Listening Jazz, Latin, Swing, Ballads

Performance Attire: Black Tuxedo/Black Bow Tie

Other Comments: Noted jazz pianist Erik Augis performs an exciting spectrum of jazz styles. Mr. Augis, who holds a music degree from the prestigious Cleveland Institute of Music, is much in demand as a piano soloist. He also performs with his talented Trio, featuring piano, bass and drums. Saxophone, Vocalist, Flute, Trumpet or Violin may be added for extra variety and excitement.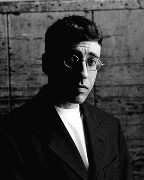 Information about each of the performers displayed and described, was obtained directly from each performer, and is therefore believed to be accurate.