Type of Band: Dixieland, OSU Football Songs

Number of Musicians: 7

Instruments: Clarinet, Cornet, Trombone, Piano, Tuba, Banjo, Drums

Music Styles Performed: Chicago and New Orleans Style Dixieland

Performance Attire: Dixieland-themed outfits

Other Comments: The North Side Jazz Band is the largest Dixieland band in the Columbus area. Their lighthearted Dixieland jazz creates a festive musical backdrop for special occasions--the musicians' colorful outfits add to the fun. For events where guests may want to dance, the band can provide standard tunes that get people's toes tapping. And for those OSU tailgate parties, this versatile group can also play OSU fight songs and other fun OSU musical favorites.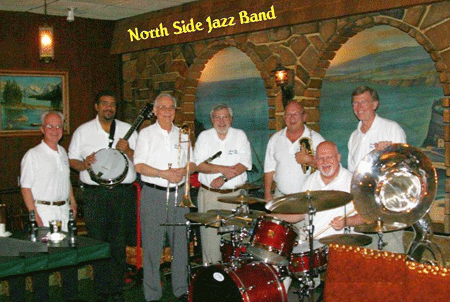 Information about each of the performers displayed and described, was obtained directly from each performer, and is therefore believed to be accurate.