Type of Band: Variety

Number of Musicians: 6

Instruments: Male & female vocalists, keyboard, saxophone, guitar, bass and drums

Music Styles Performed: Classic rock & roll, Motown, soul, pop and dance music from the 80's and 90's, ballads, New Orleans Cajun dance music

Performance Attire: Tuxedo

Other Comments: Energetic and broadly appealing to audiences of all ages, Paradise Island gets guests out on the dance floor, and keeps them there. The band's song list covers favorite Motown artists such as Aretha Franklin, Tina Turner and Marvin Gaye, as well dance music from the Ramones, Violent Femmes, The Clash, The Romantics, and many more.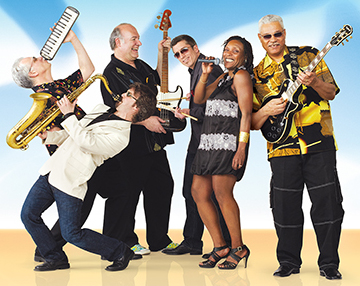 Information about each of the performers displayed and described, was obtained directly from each performer, and is therefore believed to be accurate.