Type of Band: Dixieland

Number of Musicians: 6

Instruments: Trumpet, clarinet, trombone, banjo, tuba, and drums

Music Styles Performed: Dixieland
Performance Attire: Dixieland-themed attire

Other Comments: The High Street Stompers provides wonderful music and entertainment for all ages. They play Chicago and New Orleans-style Dixieland jazz, dressed in colorful outfits including red bowties and suspenders.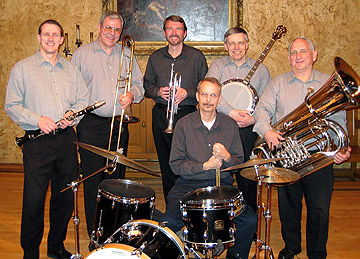 Information about each of the performers displayed and described, was obtained directly from each performer, and is therefore believed to be accurate.