Type of Band: Country

Number of Musicians: 4

Instruments: Vocals, guitar, bass and keyboard

Music Styles Performed: Country

Performance Attire: Tuxedo

Other Comments: Two Bricks Shy is an award-winning and popular country band with a strong local following, successful performing and recording in Nashville, and six Gold Records to its credit. They have opened for such well-known acts as Dwight Yoakum, the Buckinghams, Bobby Bare, The Chiffons, Foghat, Brooks and Dunn, REO Speedwagon, Neal McCoy, Molly Hatchet, Little Texas, and Bill Chase.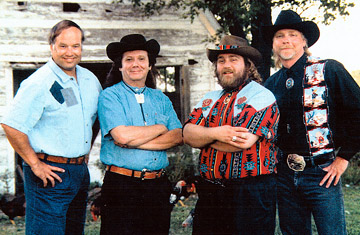 Information about each of the performers displayed and described, was obtained directly from each performer, and is therefore believed to be accurate.