Type of Band: Jazz

Number of Musicians: 3

Instruments: Piano, bass, and drums

Music Styles Performed: Traditional and contemporary jazz

Performance Attire: Tuxedo

Other Comments: This Trio offers an eclectic blend of traditional and contemporary instrumental jazz. The talented musicians of World Trio Jazz enjoy tailoring their jazz selections to create the particular atmosphere you desire for your event.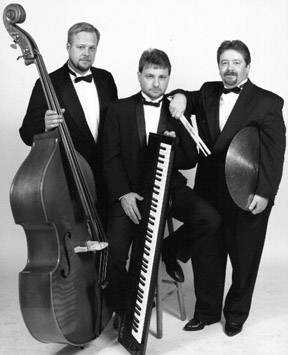 Information about each of the performers displayed and described, was obtained directly from each performer, and is therefore believed to be accurate.